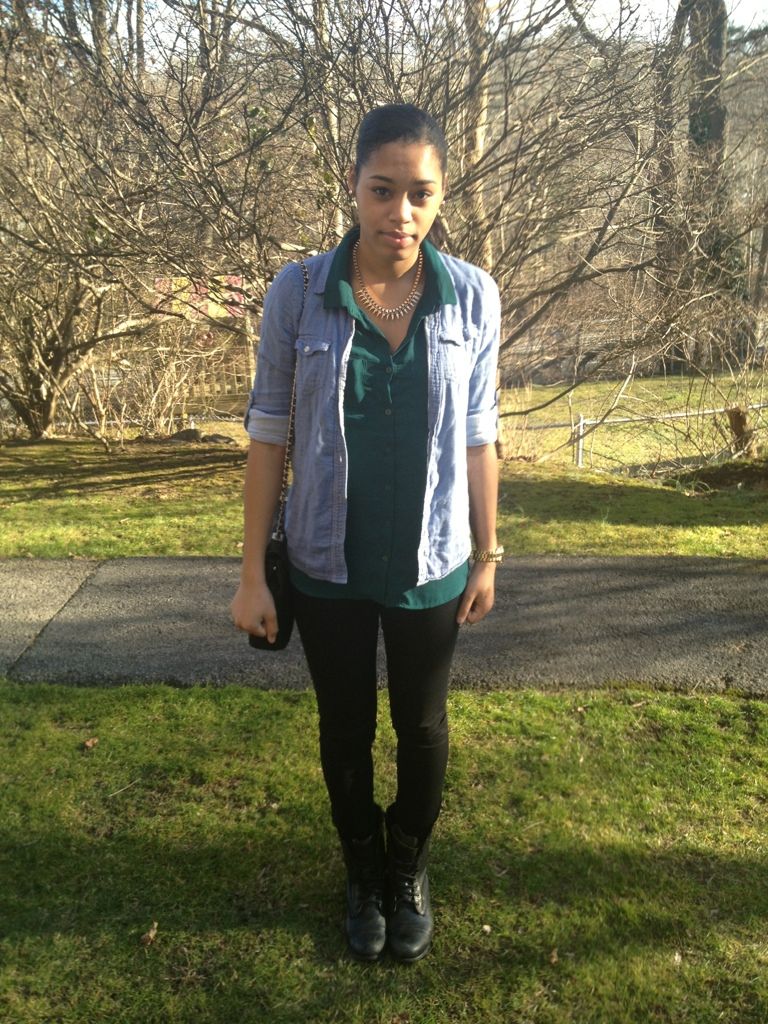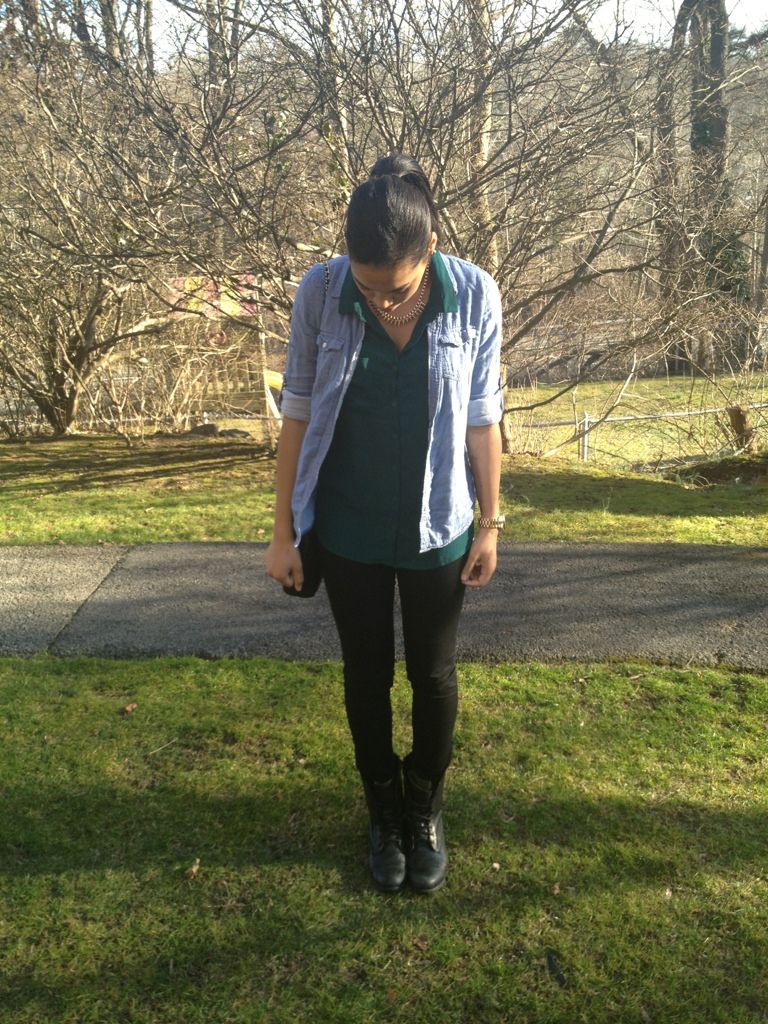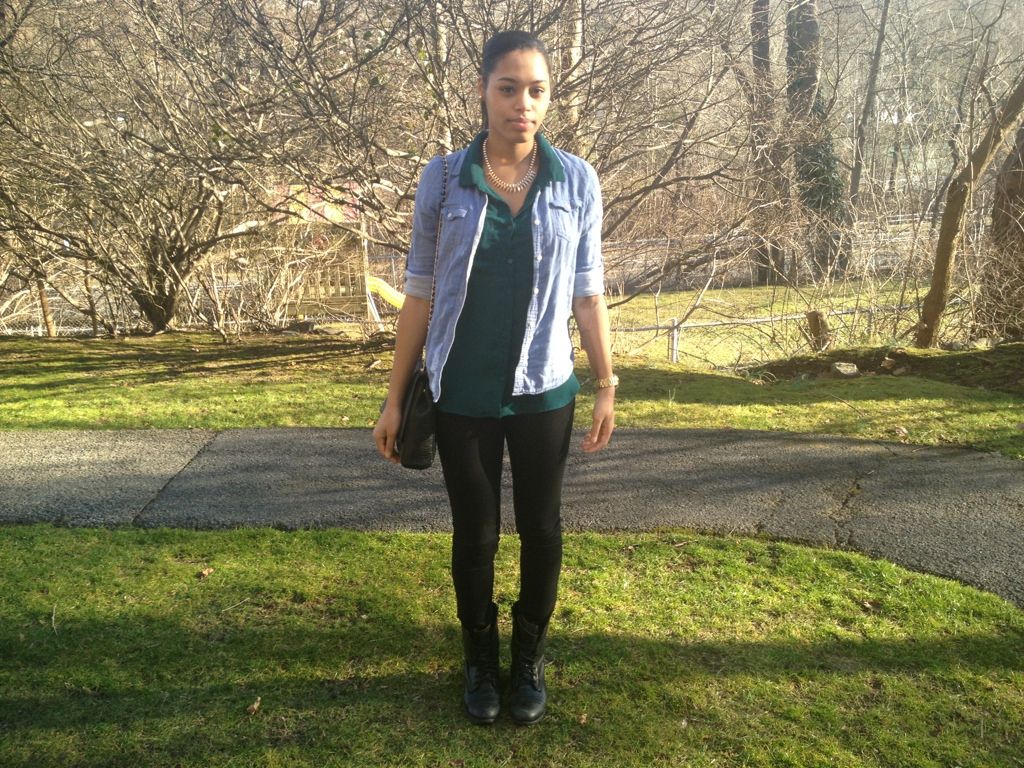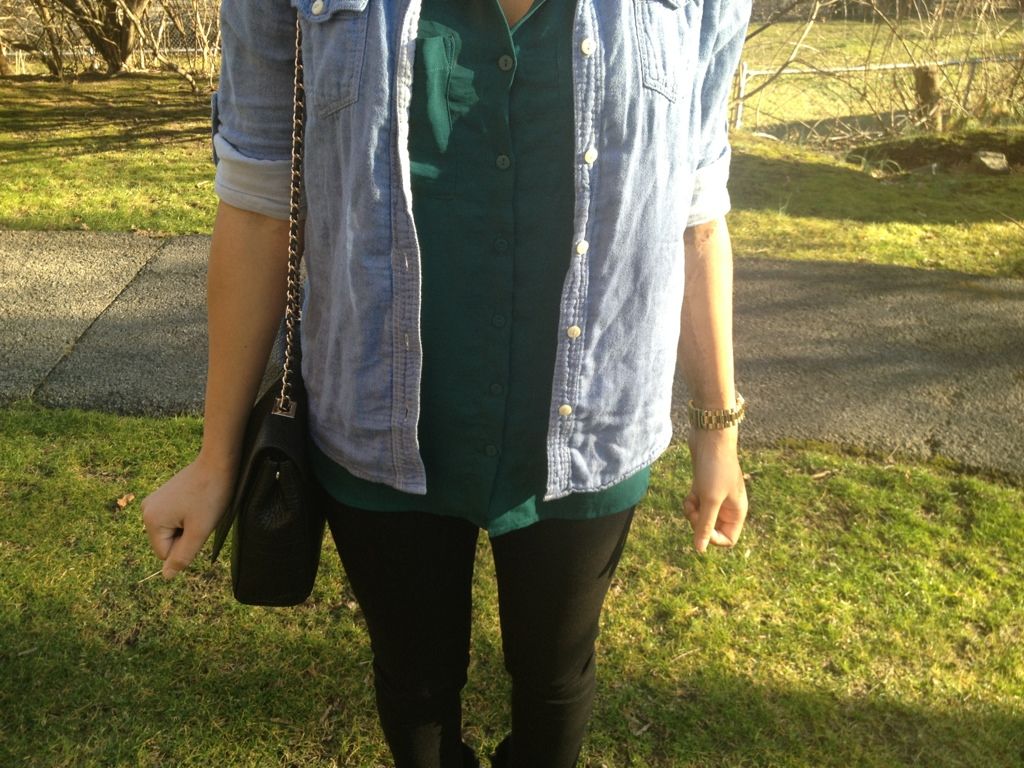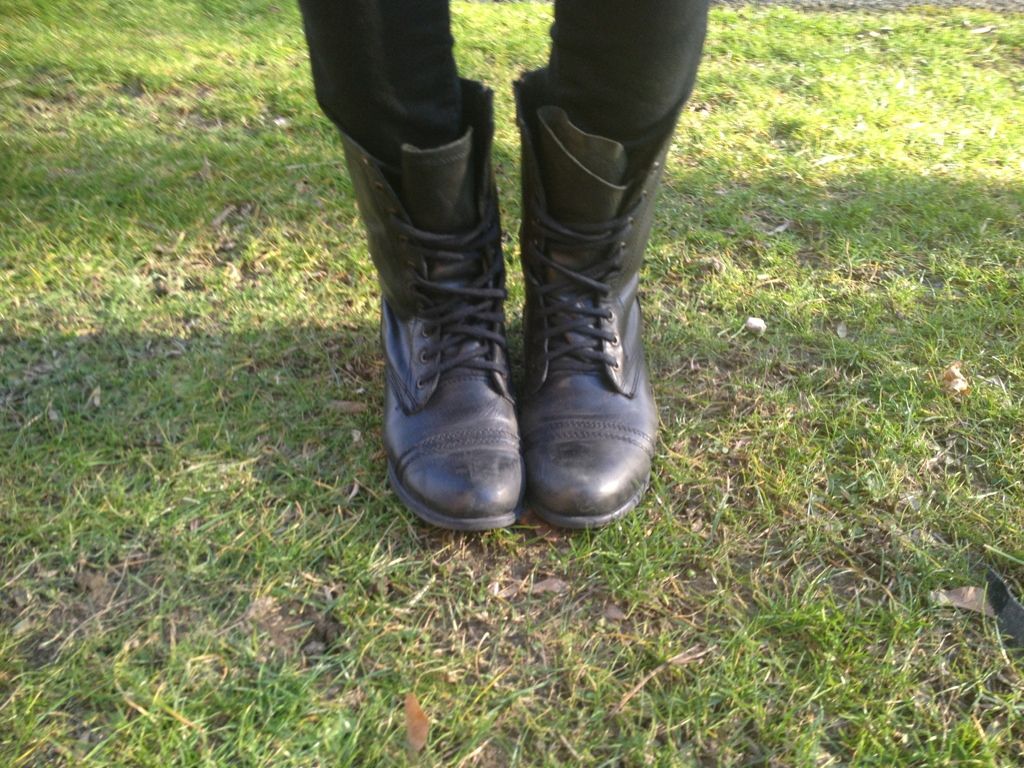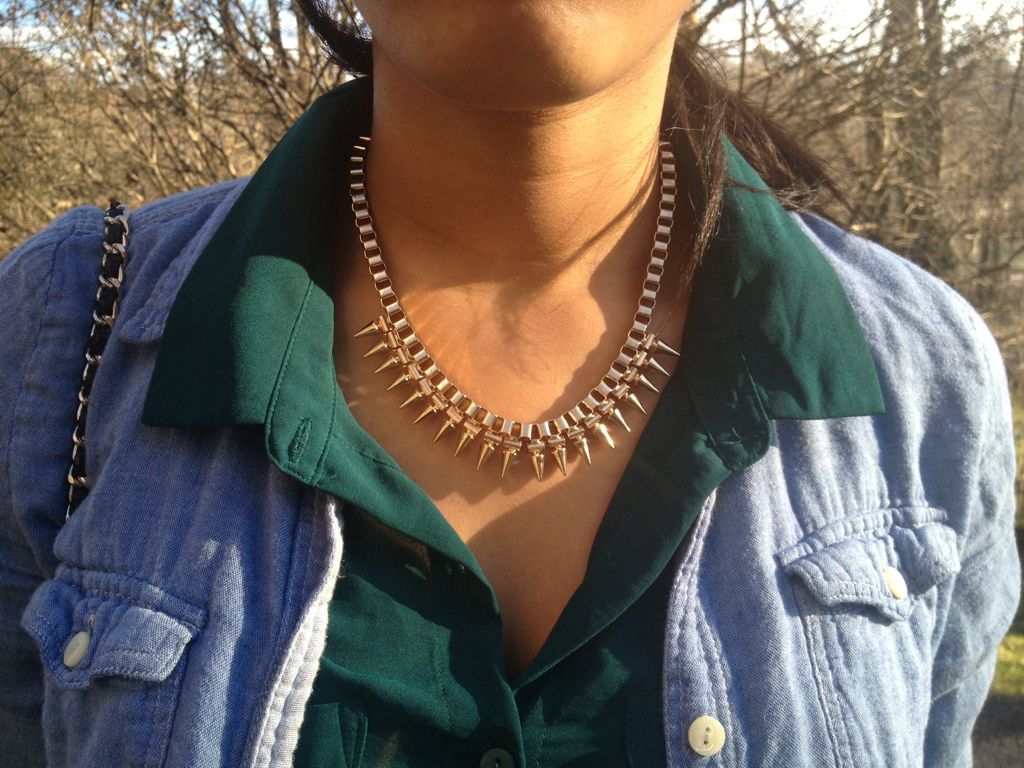 "Denim" Top: Forever 21

Blouse: H&M

Pants: Garage

Boots: Steve Madden Troopas

Necklace: Forever 21

Bag: Zara

Watch: Michael Kors(MK5055)
I almost didn't write a post today because I was struggling getting dressed. I know this outfit isn't super special but it is typical Trina and I liked it well enough! I was just dying to wear this necklace that I bought shopping with my sister yesterday. I think it looks like a row of spikey bullets. So cute, and at under $10, it's a steal! This is the first real ootd that my boyfriend has shot for me and I think he did a great job! Hope everyone is doing well.
Stay fashionable! ♥